FRANCE
France has traditionally been a country with many attractive advantages. Fairly open immigration policy, top  living  standards, an excellent mild climate and a friendly environment, a unique  cultural  heritage   produces  an enormous positive  effect  for  all  its inhabitants.
Residence in France will provide a lot of useful benefits for the whole family, such as stability and security, facilitated access to world-class education and medical facilities, visa-free travelling to EU countries, an opportunity to invest in real estate properties which may be a reliable guarantee of capital preservation,  and many more.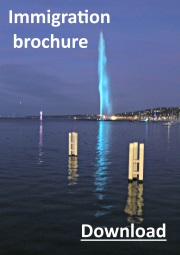 To settle down in France, foreign nationals from non-EU countries must obtain a residence permit which allows an unlimited stay in France and free movement throughout all Europe.
A temporary residence permit is issued to the applicant and his family members for a term of one year and is subject to annual renewal during 5 years. A permanent residence permit can be granted after 5 years of continuous residence in the country. The holder of this residence permit may perform any activities and may live anywhere he wishes in France, and may apply for citizenship.
Obtaining a residence permit is possible by several ways, for example by creating your own business, buying an existing business or finding a job. These ways of are rather complicated due to significant restrictions on employment and business management in France, especially for non-EU citizens.
We propose to obtain a Financially Independent Permit which may be granted to those who have sufficient financial resources to stay in the country. The applicant must be in possession of at least 20 000 EUR at his disposal to prove his financial independence, in order to qualify for this permit. The holder of the permit is not entitled to run business or to be employed in France.
This resident status has numerous advantages for its holders, such as:
The holder pays no income taxes in France, as far as the he pays them in the country of his citizenship. The only taxes which must be paid are property tax and local residence tax, which do not usually exceed 2 000 – 4 000 EUR per year.
No obligations to make important investments or create new working places, which is a necessary requirement in almost all EU countries in case of business immigration.
A knowledge of French language is not required.
Relatively easy renewal. Once granted, this permit will stay in place, subject to the condition that the financial situation will remain unchanged.
This permit applies to all family members.
After 5 years, there is a possibility to receive a permanent residence permit and to apply for the French citizenship.
These are the reasons why this permit suits best those who have sufficient funds and do not need to work or run a business in France in order to support financially themselves and their families.
The whole process of obtaining a residence permit takes an average about 3-4 months.
Our immigration team provides a professional assistance at all stages, including the application set of documents for the French Consulate and then for the local authorities, bank account opening, selection of the real estate and obtaining a financing, legal and tax consulting, yearly renewal of the permit.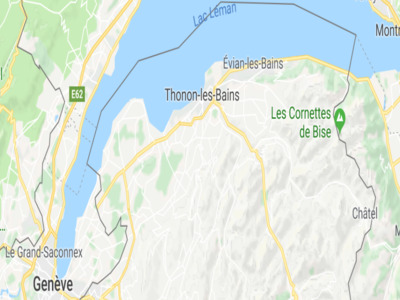 The region « France Voisine » (Neighbouring France) includes the French departments Ain and Haute-Savoie, and is surrounded by the Swiss cantons Vaud and Geneva. This region, situated near Geneva Lake, is harmoniously integrated with the Swiss lifestyle and has a number of great benefits when choosing a place to settle into.
The excellent infrastructure, along with a truly multinational environment, and an important French heritage linked with Swiss quality will ensure a world class lifestyle in the Swiss-French Geneva Lake region.
Moving to neighbouring France could be an attractive option for those who wish to live and work in the Geneva Lake region. French residents can enjoy a number of privileges, as for example a free education in the schools and universities, access to high-end infrastructure and excellent healthcare facilities, and visa-free travel all around Europe.
An acquisition of the residential property in France provides a possibility to obtain a residence permit which allows an unlimited stay in France and free movement throughout all Europe.